Welcome to Expression Interactive, your local creative marketing firm in Winston-Salem.
If you want to establish a strong, unique brand identity that sets you apart from the competition, you've come to the right place. Our team of branding and marketing experts is dedicated to helping companies build and broadcast their value proposition using proven and innovative marketing strategies.
Our team of experienced professionals has a proven track record of delivering exceptional results for our clients, and we are dedicated to helping you achieve your marketing goals.
As a full-service marketing firm, we offer a range of services to support your business, including demand generation, account based marketing (ABM), product led growth (PLG), search engine optimization (SEO), pay per click (PPC) advertising campaigns, media buying (TV, radio, OOH,  billboards, etc.), brand strategy, website design, social media management, content creation, graphic design, email marketing, data analytics, and more!
We understand that every business is unique and requires a tailored approach to marketing. That's why we take a holistic approach when working with our clients. This means that we consider all aspects of your business, from your products and services to your target audience and competitors. By doing so, we are able to gain a comprehensive understanding of your business's needs and aspirations, which allows us to create a more customized plan that aligns with your specific goals and target audience.
Our approach involves analyzing your current marketing efforts, identifying any gaps or opportunities, and then creating a measurable plan that addresses those areas.
This plan may include tactics such as social media marketing, email marketing, content marketing, search engine optimization, pay-per-click advertising, and more. We continuously monitor and measure the performance of your campaigns, and make adjustments as needed to ensure that they are meeting your goals and truly resonating with your target customers. 
Our team of experts stay well-versed in the latest marketing trends, technologies, and industry best practices. They work closely with you to understand your business and your goals, and then use that knowledge to create a marketing strategy that is tailored to your unique needs.
We strive to deliver results that exceed your expectations, and we are dedicated to helping you achieve your business goals through effective and ethical marketing strategies.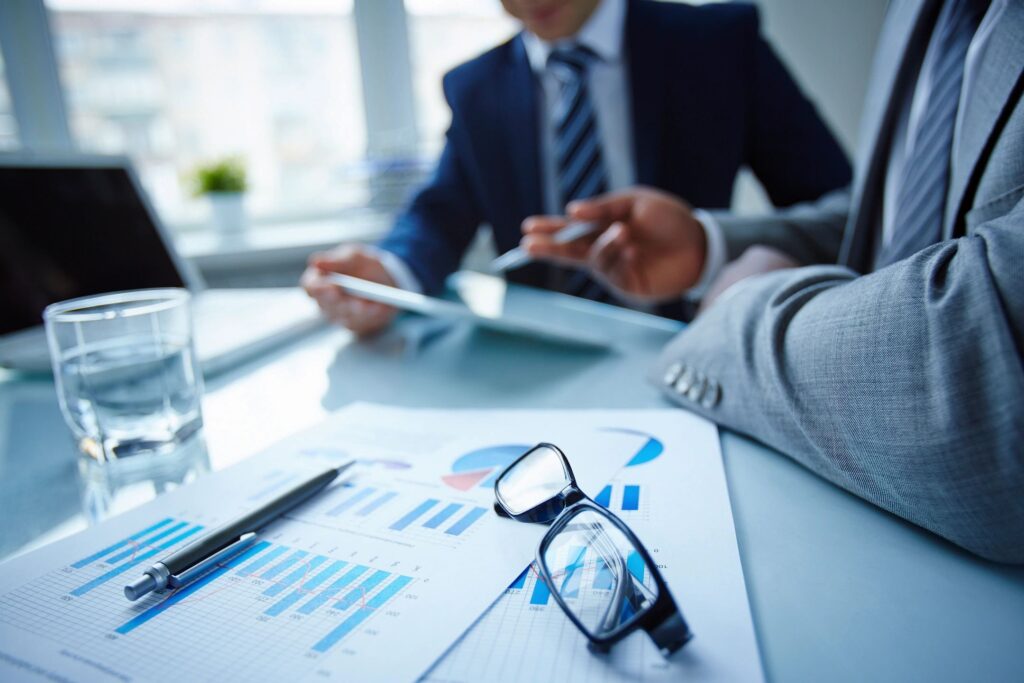 We understand the importance of a well-crafted brand.
As the Boston Consulting Group states, "a strong brand is the single most valuable asset any company can possess." Not only does a strong brand differentiate you from competitors, but it also helps to build trust with customers, increase loyalty, and drive business growth.
We pride ourselves on our excellent customer service and open lines of communication, always keeping you informed and involved in the process. Our goal is to be the best marketing firm in the entire Piedmont Triad.
We're your local team of design, branding, and marketing professionals.
Are you tired of struggling to stand out in a crowded market? Are you ready to build a strong, unique brand that engages and inspires your target audience? Look no further than Expression Interactive, headquartered in the great city of Winston-Salem NC.
Our team of branding and marketing experts is dedicated to helping businesses like yours build and convey their value proposition through effective traditional and digital marketing strategies. 
Don't let your business get lost in the crowd.
Are you tired of wasting money on ineffective marketing campaigns? Are you frustrated with not seeing the results you want? It's time to try a new approach. Our team of expert marketers will work with you to understand your unique business goals and create a customized plan to help you reach your target audience.
By utilizing the latest marketing strategies and technologies, we can help you stand out in a crowded marketplace and drive more qualified leads to your business. Don't miss out on this opportunity to take your marketing to the next level. Request a free consultation now and let us show you how we can help your business succeed.
Together we can craft a compelling marketing strategy that sets your brand apart and drives measurable revenue growth.
Popular Services
Brand Development: We work with you to understand your business goals, values, and target audience, and then craft a brand strategy that speaks to them. This may include creating a brand story, messaging, and visual identity, such as a logo and branding guidelines.
Logo Design: Your logo is often the first thing that customers see and is a key element of your brand identity. We create unique and memorable logos that effectively communicate your brand personality and values.
Marketing Materials: From business cards and brochures to signage and packaging, we design high-quality marketing materials that support your brand and help to build recognition and trust with customers.
Website Design: Your website is often the first place that customers go to learn more about your business. We design websites that are visually appealing, user-friendly, and aligned with your brand.
Social Media Management: Social media is an essential component of any modern marketing strategy. We help you to establish a strong presence on social media platforms, engage with your audience, and build your brand.
SEO Campaigns: Search engine optimization (SEO) is the process of improving the visibility of a website in search engine results pages (SERPs). We help you to optimize your website's content and technical aspects in order to rank higher in search engine results and attract more qualified traffic.
PPC Management: Pay-per-click (PPC) advertising is a way to advertise your business online and pay only when a user clicks on your ad. We help you to create and manage effective PPC campaigns that drive targeted traffic to your website and generate leads and sales.
Email Marketing: Email marketing is a cost-effective way to stay in touch with customers and prospects. We help you to craft compelling email campaigns that engage your audience and drive conversions.
Data Analytics: We help you to collect, analyze, and interpret data from various sources, such as your website, social media, media buying, and email campaigns, in order to better understand your customers and optimize your marketing efforts.
Let's elevate your brand!