Brand Brilliance: Elevate Your Image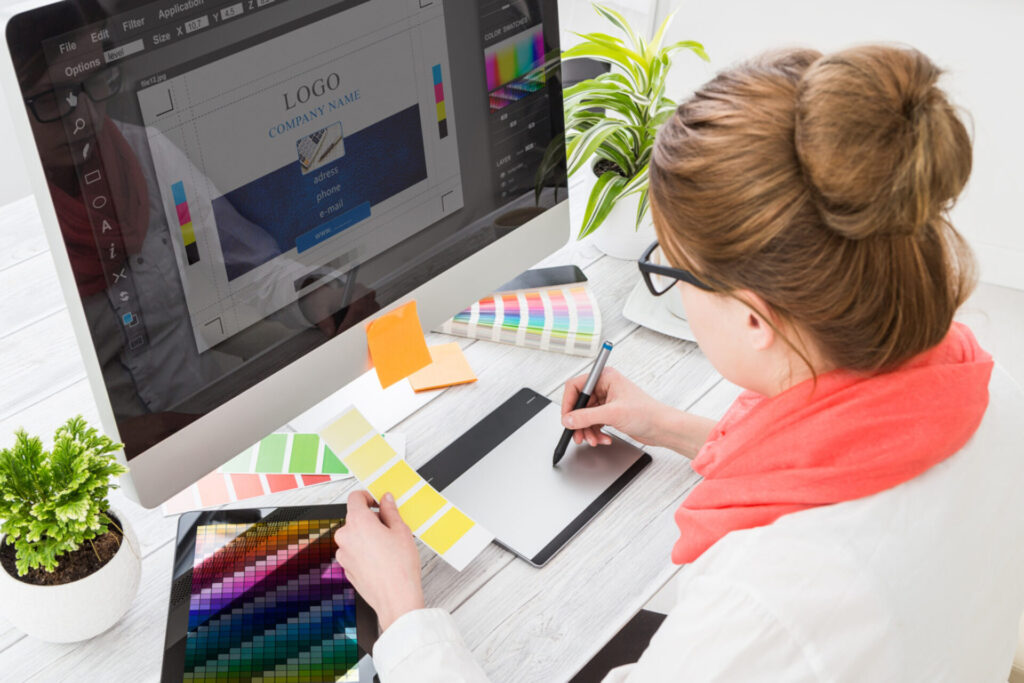 Are you tired of blending in with the competition?
It's time to stand out and make a lasting impression with a strong, cohesive brand. At our marketing agency, we specialize in creating brands that are memorable, unique, and effective.
Our branding experts have a passion for helping businesses of all sizes build their brand identity and more effectively reach their target audiences. We understand that your brand is more than just your logo – it's the overall experience that your customers have with your business. The customer journey is just as important as your graphic design elements.
Our branding process starts with getting to know your business and your target audience.
We conduct market research and create a brand strategy that is tailored to your specific needs and goals. From there, we move on to the creative process of designing your logo and brand guidelines. Our team of skilled designers will work with you to ensure that your brand accurately reflects your business and appeals to your target audience.
We also offer a variety of marketing services including social media management, content creation, and email marketing.
We believe in a holistic approach to marketing and will work with you to create a comprehensive marketing plan that incorporates all aspects of your brand.
Are you ready to take your brand to the next level?
Contact us today to schedule a consultation and learn more about how we can help. Our team is standing by, ready to help you succeed.
We can't wait to work with you and help bring your brand to life!
Are you considering a re-branding initiative?
Here are a couple of thoughts to help prepare you for this process:
Get crystal clear on who you are now, and who you want to be in the future. Involve all key decision makers, stakeholders, and employees.
Audit your current brand assets and determine if they align with the OKR's you have laid out in Phase 1.
Conduct market research and communicate with your customers. Stay on top of emerging trends, and changes in market demand.
Create a new list of Ideal Customer Profiles so that you can better understand your target audience.
Write an executive brief with a description of the business and issues you are facing, objectives, market, target audience, marketing mix, budget, timeline, and a detailed list of the brand assets requiring change. Use this for collaboration with our agency and design team, as well as internal stakeholders.
Refine the timeline, set responsibilities, clearly define roles, and assign ownership to key team members.
Develop a communications strategy for how you will convey info to employees, customers, and stakeholders. Create a plan for unexpected objections.
Launch the project, continue to revise, gain final approval, and implement the new brand persona across your traditional and digital assets using a well-crafted PR, marketing, and advertising strategy. 
Let's talk about your brand strategy, and discuss how we can craft a personality that truly resonates with your customers.